Raisin Bread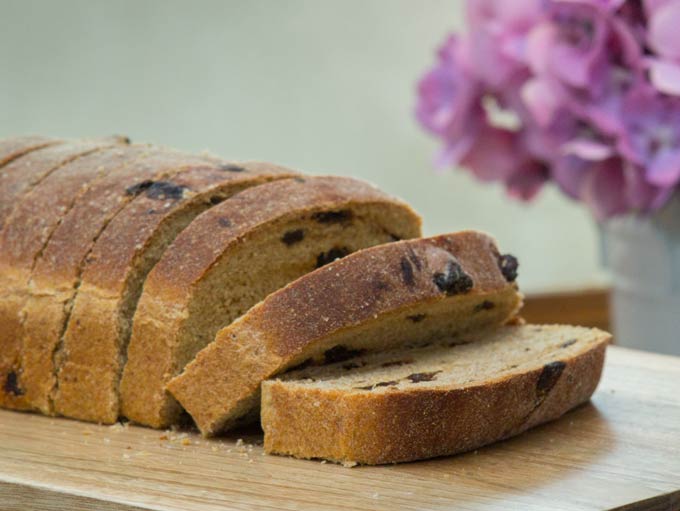 Ingredients
1/2 Cup Sugar
1 Cup Olive Oil
2 Eggs beaten
1 Tbsp. Cinnamon
1 1/2 – 2 Cups Raisins
2 Tbsp. Salt
1 1/2 Cup Hot Milk
2 Tbsp. Yeast in warm water
10 – 12 Cups Fresh Ground Whole Wheat Flour
3 Tbsp. Dough Enhancer
Instructions
Place raisins in pan and cover with enough water to make 5 cups of liquid.
Cook 5 minutes.
Combine all other ingredients in separate bowl and mix.
Add in 10 to 12 cups flour or more if necessary.
Shape into loaves and let rise for 1 hour.
Bake at 350° for 40 minutes. Enjoy!