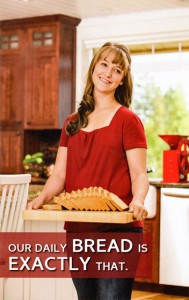 Want to learn more about the GrainMaker® mill? We will be happy to send you our free brochure by mail. Simply fill out the form below and allow about a week for processing and shipping. Or, please feel free to download a brochure now.
Fields with * are required.

The information you provide is confidential. We do not share information with third parties.
If you wish to contact us about anything else, please contact us through our contact page. Thank you!